The Division 4 Hall of Fame is excited to announce the Inaugural Division 4 Hall of Fame T-Shirt. This one of a kind "Heritage and Tradition" shirt includes the Hall of Fame logo with two race cars on the front. The back of the shirt contains a list of all of the people that have been inducted into the NHRA Division 4 Hall of Fame. Don't miss this opportunity to be a part of drag racing history. This shirt can be purchased at all Texas Motorplex events or online at the Texas Motorplex Online Store.
From time to time we will be posting photos that we have and know very little about. If you know anything about the photos please email us at curator@division4halloffame.com or register for an account and leave us a comment on this photo.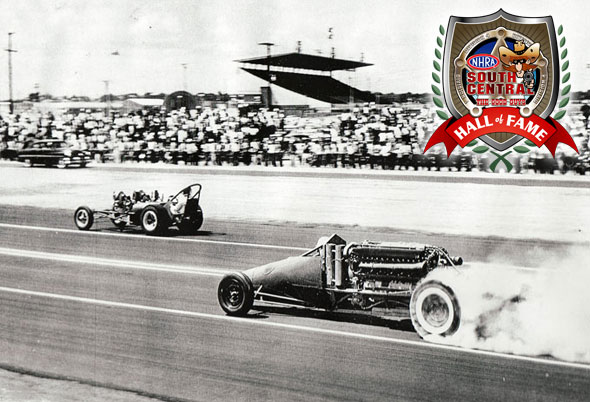 Who are the drivers? Who owned the cars? Where and when was the photo taken?